Monday Jan 23, 2023
Getting the Story through Creeped-Out Characters in The Haunting of Hill House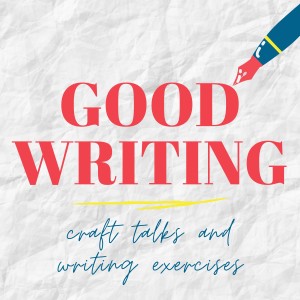 Happy (belated) Halloween, Good Writing subscribers! In today's episode, we discuss Shirley Jackson's 1959 gothic horror novel The Haunting of Hill House.
What makes this "psychological ghost story" work so well? Subjectivity. The characters tell us their subjection version of the events, which leaves the reader to fill in the gaps with maximum spookiness.
Plus, we discuss a sentence that Ben called "a literary kickflip" and a terrifying walk that Emily is nominating for most romantic moment of 1959.
Emily recommends Abandon Me
Ben recommends (with caveats) the 2022 movie The Whale
Good Writing is a podcast where two MFA friends read like writers and lay out craft ideas for fellow writers to steal. Co-hosted by Emily Donovan and Benjamin Kerns.
Twitter: @goodwritingpod 
Email: goodwritingpodcast@gmail.com