Monday Feb 28, 2022
What Makes a Story Feel Complete? Chekhov, George Saunders, and Occasion for Story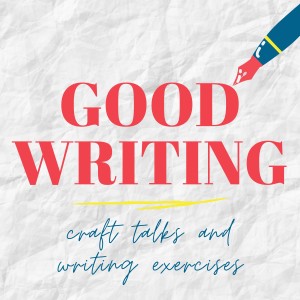 Emily has Ben read an Anton Chekhov short story about a sad lady's sad day and discuss occasion for story. Why is this the day that you tune into your character's life? How can we as writers make a story feel complete?
On the way, Ben and Emily get derailed by a difference of opinion sparked by George Saunders's analysis of the story. Should you consider the reader's interpretation and anticipate the reader's reaction to your story as you're writing? Ben says no. Emily says absolutely yes. Tune in for the pros and cons!
Other recommendations from this week:
Out to Lunch

, a jazz album by Eric Dolphy

Owed

, a poetry collection by Joshua Bennett
Good Writing is a podcast where two MFA friends read like writers and lay out craft ideas for fellow writers to steal. Co-hosted by Emily Donovan and Benjamin Kerns.
Twitter: @goodwritingpod 
Email: goodwritingpodcast@gmail.com