Monday Jun 13, 2022
Therapy in Fiction and Milk Fed by Melissa Broder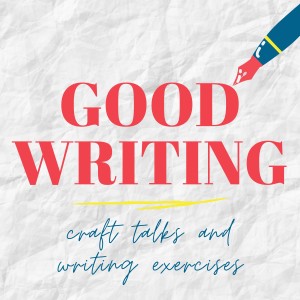 We love insights and character motivation on this podcast! 😤 But we also like scenes that move the story forward.
This week, we discuss the hilarious Milk Fed by Melissa Broder (2021) and how she introduces a therapist character who feels realistic while still creating all of the insights that we expect when a character goes to therapy.
A link we promised to include in the show notes: Listen to Danez Smith read their poem "Dear White America"
Good Writing is a podcast where two MFA friends read like writers and lay out craft ideas for fellow writers to steal. Co-hosted by Emily Donovan and Benjamin Kerns.
Twitter: @goodwritingpod 
Email: goodwritingpodcast@gmail.com