Monday Nov 29, 2021
Real Settings That Mess With Your Characters from Kristen Arnett & Patricia Lockwood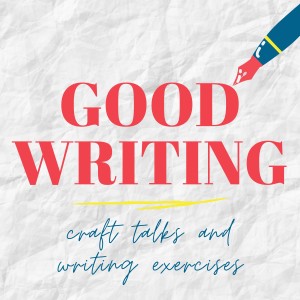 This episode is as American as Olive Garden, and then we celebrate by going to Disney World.
How can writers use setting to draw out characters' internal drama and make their characters confront their conflicts?
Good Writing is a podcast where two MFA friends read like writers and lay out craft for fellow writers to steal. Co-hosted by Emily Donovan and Benjamin Kerns.
Email: goodwritingpodcast@gmail.com
Website: https://www.goodwritingpodcast.com/