Monday May 09, 2022
The Prompt-isode: 6 Months Review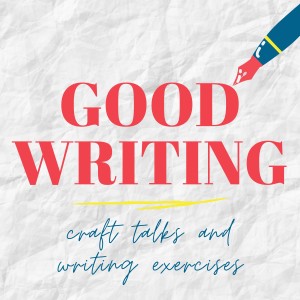 It's been 6 months of podcasting! Ben and Emily review some of their favorite prompts and exercises from the past 25 episodes of the Good Writing Podcast.
Listen to the full episodes clipped here:
Good Writing is a podcast where two MFA friends read like writers and lay out craft ideas for fellow writers to steal. Co-hosted by Emily Donovan and Benjamin Kerns.
Twitter: @goodwritingpod 
Email: goodwritingpodcast@gmail.com